Want to maximize your impact?
Can a curriculum do that? Absolutely! Relevant and engaging curriculum can bridge knowledge and skill gaps in a way that motivates your volunteers, students, staff - you name it - to acquire the information they need to positively impact the organization, school, community, and the list goes on!
Let's deepen your organization's roots.
Whether you already have a formal curriculum or a great idea, let's set up a discovery call to discuss your project and how it can strengthen your growth .
Schedule time with me 〉
New Program Rolling Out in January 2023
DG Consultancy is excited to announce a new program, Develop It Yourself Curriculum for content and subject matter experts. This program will save you countless hours, thousands of dollars, and tons of aspirin. Learn from Danielle how to quickly and easily develop your own course like a PRO.
Visit DIY Curriculum to learn more - spots are limited!
Services
Need a little help figuring out how to work together? Use the decision tree below.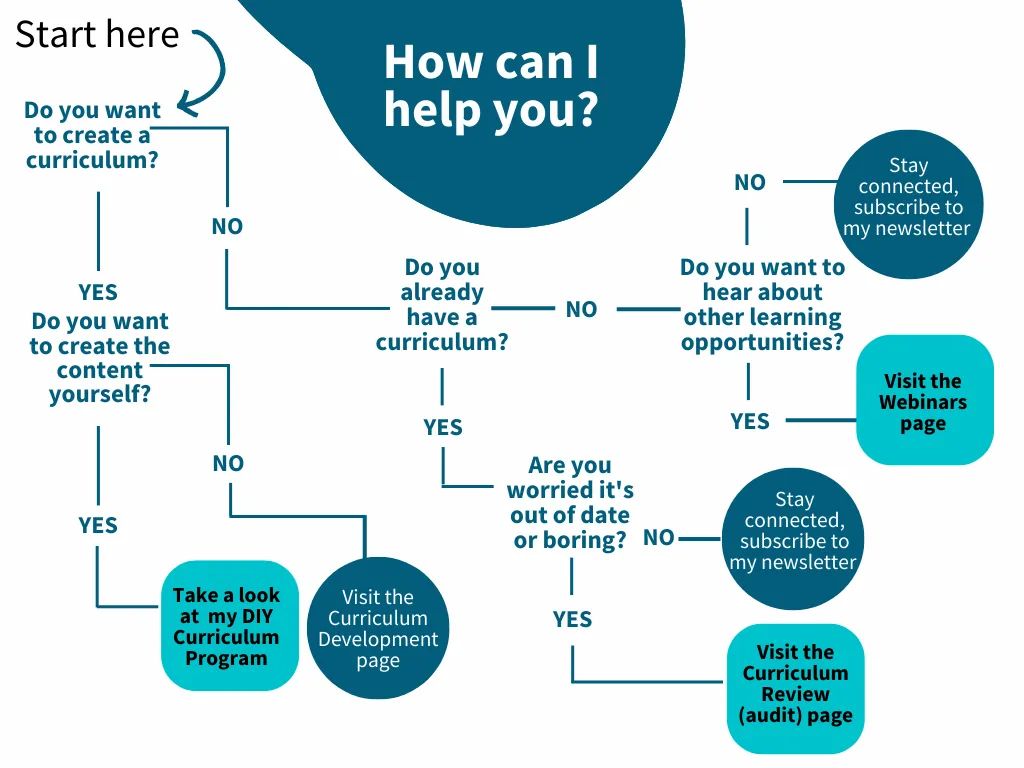 "The new (curriculum) enhancements are engaging, relevant, thoughtful and rich with a lot of examples and hands-on activities. "

Alan Lightman, Harpswell Foundation founder
"Danielle created a survey to be taken by school principals and their administrative staff about how the grants department could better serve them. Using the information she gathered, Danielle created a user-friendly manual completely from scratch. Because of Danielle's patience and hard work, the manual was published and distributed to every Title I campus in the (school) district. "

Emma Richardson Trevino, Former Project Development Specialist for Ft. Worth Independent School District
"Danielle Gines is one of those people whose enthusiasm for the work we were all doing and the compassion with which she carried out that work, will always make her stand out in my memory."

Samantha Dullisear, Director of Izizw e Projects
About DG Consultancy
I am here to guide your entire curriculum development process. I enjoy working with non-profits and NGOs to develop, or enhance, their training programs and curriculum. I believe in a collaborative process, so you will see and feel your organization shine through everything we create.